Mission Statement
A Servant's heart is the key to success! Creating a daily culture of serving your coworkers in an exceptional manner creates a TEAM environment that is responsive to the needs of our extended family we serve. This TEAMWORK allows us to pay attention to the details and exceed our customers' expectations.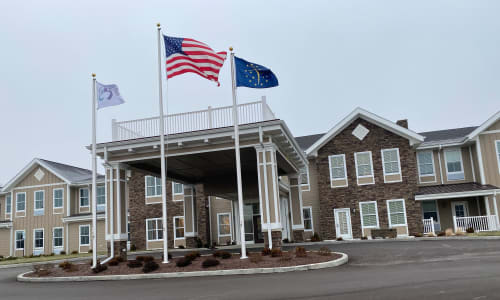 Legacy's Why?
To serve others in our community through Love, Compassion, and Outstanding Work Ethic. Directly or indirectly, making a positive impact on you and your loved ones' lives.
How does Legacy Provide The Services & Amenities
Serving each other and our residents go hand in hand, we can't be great at one without the other!
What Are Those Services & Amenities?
Assisting our loved ones with their most intimate needs, delivering tasty dining experiences, providing fun life enrichment events, ensuring a clean and clutter-free home, and prompt response when you need us!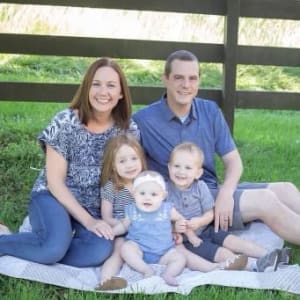 THERESA WOLF, EXECUTIVE DIRECTOR
Theresa is a 2006 graduate of Jasper High School and a 2010 graduate of the University of Southern Indiana majoring in Health Services with a focus in Health Administration and Gerontology. She has worked in long-term care for the last 10 years. "It warms my heart to see the difference Legacy Living of Jasper has made in the lives of our seniors!" Theresa and her husband, Jarod, reside in Jasper with their four children, Emerson, Blake, Sagan and Calley.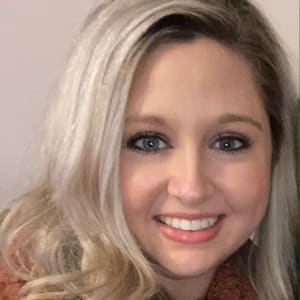 Megan Jahn, Wellness Director
Megan is a 2007 graduate of Southridge High School and graduated from the nursing program at Vincennes University in 2014. She has always had a passion for working with the elderly in long term care with years of experience in various nurse-manager roles. Megan and her husband, Skyler, reside in the Northeast Dubois school district with their two daughters, Caleigh and Keira. Outside of work, Megan and her family enjoy camping and hiking. Megan came on board with Legacy in 2021 excited to revive her passion of customer service driven nursing.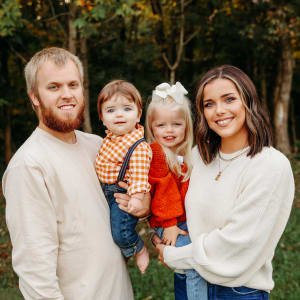 Kyleigh Kluemper, Vice President of Marketing
Kyleigh is a 2016 graduate of the University of Southern Indiana with a degree in Health Services. "Even as a young child, I knew that I would one day work with the senior population. I feel very fortunate to have been afforded this opportunity as part of the Legacy Living of Jasper team. Our campus provides a much needed service to the local community." Kyleigh lives in Winslow with her husband, Nick and their two children, Tinsley and Tate.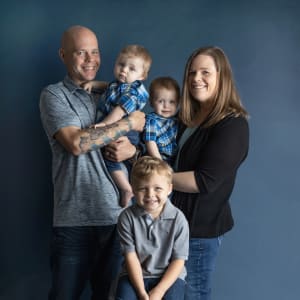 Emily Ricker, Business Office Manager
Emily attended Jasper High School. She received her Certified Dietary Manager and Certified Food Protection Professional Certification from the University of North Dakota in 2013. Emily has worked in long term health care in a variety of positions for the last 13 years. "I'm very excited to work at Legacy Living of Jasper and to help provide a wonderful living experience for the residents. I look forward to working with many employees who share the same compassion and servant's heart I have." Emily and her husband, Jeff, reside in Jasper with their children, Hudson, Brayden and Bryce.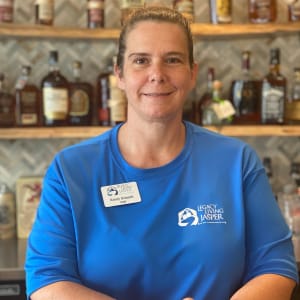 Kristy Schmitt, Executive Chef
Kristy attended Jasper High School. She has worked in long term care for the last 15 years. "I love my job. Cooking for others makes me happy. My love for cooking came from my Grandma." Kristy resides in Jasper with her three sons, Eli, Harrison and Leo.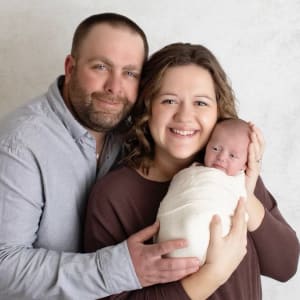 Morgan Schuetter, Recreation Director
Morgan graduated in 2015 from Forest Park High School in Ferdinand, Indiana. After high school, she attended the University of Southern Indiana and achieved a Bachelor of Science in Health Services with a concentration in Long-term Care Administration in 2019. "I have found my passion in life. After starting in the long-term care field back in 2018 I fell in love with this profession. Coming to work every day and having the ability to put a smile on someone's face or make their day a little better by just being there for them is an honor. I look forward to growing as a healthcare professional with this company and coworkers I have come to know as family." Morgan and her family currently live in Schnellville.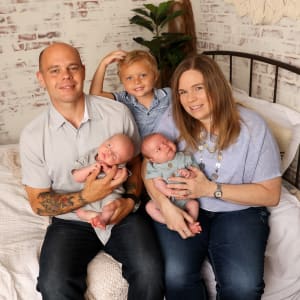 Jeff Ricker, Maintenance Director
Jeff has worked in long term care for 21 years in various positions. He graduated from the University of Phoenix with a Bachelor's Degree in Healthcare Administration. He loves to spend time with his kids, friends, family and outdoors. He is excited to join the Legacy team where he can share his compassion for serving others!
Physical Therapy
Your PT team is here to help you improve mobility and function by enhancing balance, walking, endurance and strength to get back more of your body's functions.
Leah Rottet, PT
Graduated from Northwestern University in 2012
I am certified in the Delay The Disease program to slow the progression of symptoms of Parkinson's Disease.
My desire to work closely with people in a rewarding profession lead me to a career in Physical Therapy. I chose to help individuals, specifically seniors, restore their function and mobility, maintain an active lifestyle and optimize their independence. The best aspect is being able to play a part in maximizing one's well-being and quality of life.
Outside of work, I enjoy spending time with my husband and two children. I also enjoy baking and traveling.
Occupational Therapy
Your OT team focuses on restoring the activities of daily living, such as writing, eating, driving, dressing, bathing, and activities requiring fine motor skills.
Morgan Erny, OT
Graduated from the University of Southern Indiana in 2012
I have worked 9 years in long term care providing care to the geriatric and adult populations for diagnoses of CVAs, neurological disorders, orthopedic disabilities, and debility.
I have always had a passion for helping people. I especially enjoying the relationships I get to build with my clients and their families . My clients teach me so much about life. I truly have such a rewarding profession.
I am married to my high school sweetheart (Zach) and we have 3 little boys (Rhett 6, Cole 4 and baby Kip). We live a very active lifestyle and love to go camping and spend time outdoors.
Speech Therapy
Your ST team addresses all aspects of speech and oral disorders, assisting you with effective ways to remedy challenges related to language, cognition, speaking, swallowing and eating.
Whitney Scraper, SLP
Graduated in 2012 from Armstrong Atlantic State University
I currently hold a Certificate of Clinical Competence (CCC) from the American Speech-Language-Hearing Association. I hold certification in VitalStim Therapy, for treatment of dysphagia.
I truly hold a passion for working with the adult/geriatric population. I especially enjoy working with adult neurological disorders of speech and language—treating aphasia, dysarthria, and cognitive communication disorders. I am dedicated to providing individualized and compassionate care to all I have the privilege of serving, and truly value the relationships developed along the way.
Outside of work as an SLP and small business owner, I love spending time with my husband and our two children. Some of my favorite activities include gathering with family for Sunday dinner, camping and shopping.