Amenities & Services
Casual and fine dining open all day. Eat what you want, when you want!
Social engagements and refreshments at your pleasure, with friends, family, and neighbors
Vibrant life activities schedule featuring social, educational, cultural, and recreational programs and events tailored to meet your interests and abilities
Beautifully appointed townhomes and apartments in a variety of styles and views
Local scheduled transportation – let us handle the traffic while you enjoy the ride
Licensed and certified nursing available 24 hours per day, 7 days per week to assist when needed
Exercise programs and fitness center
Inclusive utilities, housekeeping, and laundry package – simple and convenient
Maintenance free living – routine and scheduled
Full-service beauty parlor by appointment
Well-equipped entertainment and library
Pet friendly – because some of our best friends have fur!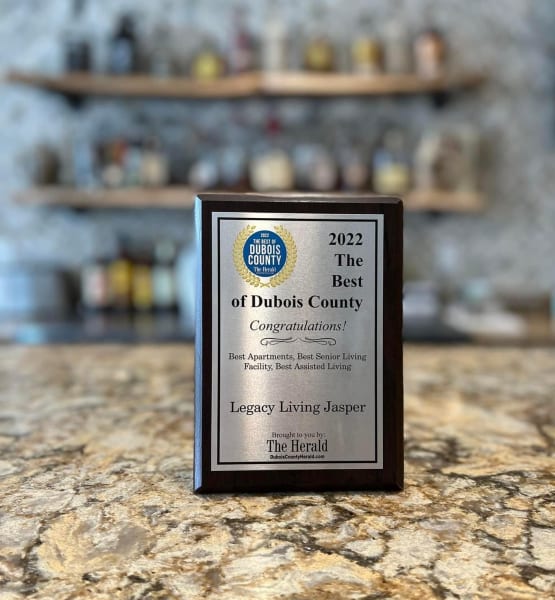 Culinary Experience
Whether it is waking up to the smell of bacon frying, eggs cooked to order, or pancakes on the griddle, our inspired dining experiences will start your day! Breakfast is served all day, so you may eat what you like, and when you like - on your schedule. A variety of dining options allows you to share in a casual or elegant dining experiences - according to your mood. Our open kitchen floor plan allows you to interact with our culinary team, sit at the bar, or just enjoy the aroma of fresh-baked goods. All meals created at Legacy Living consist of one special ingredient ... Love - because we understand that an excellent dining experience will enhance your life and overall well-being and this is WHY - we serve.